APOY 2014 Round 7 – Far Away Places – Travel Photography
Please visit the APOY 2014 home page to find all the rules for entry, terms and conditions, the APOY ENTRY EMAIL ADDRESS, Entry Form (for postal entries), and the disclaimers that must be copied and pasted into an email entry.
Entries must be received by 5pm (UK time) on 26 Sept 2014
We're now over halfway through APOY 2014. There are only four more rounds to enter, but there are still many excellent Olympus prizes up for grabs.
This month's round is called In a Far Away Place – in other words, travel photography. Travel photography can take the form of images of landscapes, people or architecture. For this round, the judges are looking for eye-catching and inventive photographs that show something of the local flavour.
It's important to remember that travel photography doesn't necessarily mean you have to book a plane ticket and jet off to another country (although we would very much like to see those images, too). A beautiful scenic photograph taken in the Peak District is as relevant as an image taken in the sprawling metropolis of New York. What we're asking for is an image taken away from the area in which you live, and one that tells us something about that area.
Also, make sure you avoid the obvious subjects. If you're in Paris, we really don't need to see another shot of the Eiffel Tower. Get off the beaten track and take your time exploring the area – you'll soon see that any location, no matter where it is in the world, is full of fascinating details. Even the people you encounter on your journey can help add an extra dimension to your shots.
How to enter
Please visit the APOY 2014 home page for information explaining how to enter. Please use your full name as the file name and paste the disclaimer into the body of your email if you are sending your entry to us electronically. We also need to know where and how you took your image, plus the camera and lens used with aperture and focal-length details. Remember to include a telephone number and your postal address so we can contact you if you win.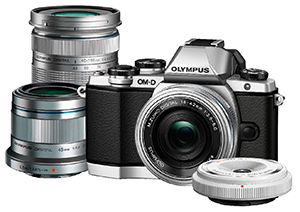 First Prize
The first-prize winner will receive an Olympus OM-D E-M10 with a 14-42mm EZ Pancake zoom, a 45mm f/1.8 portrait lens, a 40-150mm zoom, a 9mm fisheye lens, a macro adapter and a street case in which to carry it all. That's a total retail price of £1,200. The E-M10 has a 16.1-million-pixel, four thirds-sized CMOS sensor and a TruePic VII image processing system.
The 1.44-million-dot EVF displays a 100% field of view and has a 120fps refresh rate. The 14-42mm EZ Pancake zoom lens is the most compact pancake lens and has a maximum shooting magnification equivalent of 0.45x in the 35mm format. The 45mm f/1.8 portrait optic is ideal for low-light portrait work without flash. The 40-150mm zoom has high-speed AF and MSC technology, and the 9mm fisheye lens is ideal for capturing wide angle scenes.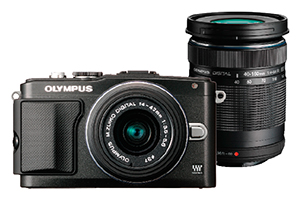 Second Prize
The second-prize winner will receive an Olympus PEN E-PL5 camera plus a 14-42mm and 40-150mm twin-lens zoom kit worth £500.
The E-PL5 offers serious image quality with its powerful 16.1-million-pixel sensor and a new OM-D component in the TruePic VI image processor. The camera has lightning-fast autofocus, a touch-sensitive LCD screen and full HD video.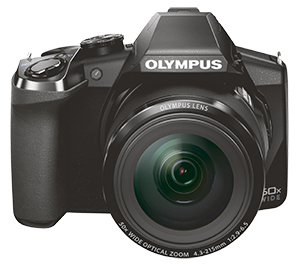 Third Prize
The third-prize winner will receive an Olympus Stylus SP-100EE Ultra Zoom camera, with an impressive 16-million-pixel sensor and 3in LCD screen. The camera includes a handy autofocus lock so you need never lose a shot due to fuzzy focusing.
The camera also features a 50x optical Ultra Zoom lens with a focal length ranging from 24mm to 1,200mm, and built-in Dot Sight to make it easier to focus precisely on distant subjects.
We take a look at some tips and tricks to set you on your way to taking excellent images during your travels
Why not try…
Composing
You've spotted a potential scene and you know there is a shot to be had, but how do you assemble the elements in the frame to create an interesting image rather than just a record shot? What should you include and leave out? Would getting down low or photographing from above create a punchier shot? Take time when composing your image – don't rush in and click the shutter straight away. Consider what you are trying to portray and you'll end up with a stronger image.
Simona Bonanno's image shows us what can be done. Rather than doing the obvious thing of moving in front of her subjects, she has chosen to stand behind them and crouch to their level, using the two towers as compositional anchors.
Capturing Colour
Colour in an image is a powerful tool. If used correctly, it can lift your shot way beyond the subject matter. Think carefully about which subjects will work in colour and which will benefit from desaturation. Take this image from Simonas Valatkla from round seven (Away from Home) of APOY 2011, for example. The subject matter is simple – sand and sky. But what lifts this picture are the rich yellow and blue colours. This simply composed shot lingers in the mind well after your eye moves away.
Details
As previously mentioned, a major city is so much more than its popular sightseeing locations. It's always worth getting off the beaten track to find images that would otherwise go unnoticed. This image from Csilla Szucs is a wonderful example of what you can find if you keep your eyes open and feel like exploring.
Using Light
Last month's round, Landscapes at Dawn & Dusk, showed that a location can benefit from all manner of light at different times of day. Light can be used to draw out and generate mood within a location. Sunrise and sunset will give you deep, harsh shadows, particularly in the city, whereas an overcast sun will act a huge softbox that diffuses the light. Of course, you can always wait until the sun sets altogether – something that will work particularly well in a major city, where the landscape will be turned into a neon-lit vista. Think creatively and remember that if the light isn't right one day, it could be better the next.
Photo by Abhijit Dey
People
Get a flavour of the local customs and culture of the places you visit by engaging with the people you encounter along the way. You never know what fantastic shots you may fall across, such as in this beautifully observed shot by Abhijit Dey.
Please visit the APOY 2014 home page to find all the rules for entry, terms and conditions, the APOY ENTRY EMAIL ADDRESS, you may use the Entry Form (for postal entries), and the disclaimers that must be copied and pasted into an email entry.
Entries must be received by 5pm (UK time) on 26 Sept 2014