Going on holiday and need a camera that will stand up to a dip in the pool? Or do you have kids that put your gadgets through the mill? Underwater and tough compact cameras are the best solution for those challenging situations. Take a look at our round up of the best underwater cameras to find the best for your needs...
Canon Powershot D20
£260
Waterproof and shockproof, the Canon Powershot D20 succeeds the popular D10. Geotag your images with the built-in GPS. The 12.1MP sensor produces good images, which can be viewed by the large and clear 3" LCD.
Best underwater camera for geotagging photos
To be reviewed
Olympus TG-1
£300
If you want great images underwater, then the Olympus TG-1 waterproof compact camera should impress.
It boasts a fast f2 lens, as well as a removable lens surround to attach optional accessories. Waterproof to 12m with Tap Control and a host of Art filters. It's both tough and creative.
Best underwater camera for creative shooters
Read our Olympus TG-1 review
Nikon Coolpix AW100
£200
Nikon Coolpix AW100 is the company's first foray into rugged compacts. It does well to stand out in the competitive market with built in GPS, digital compact, additional accessories and pretty impressive images too.
Best underwater camera for automated features
To be reviewed
Panasonic Lumix FT4
£240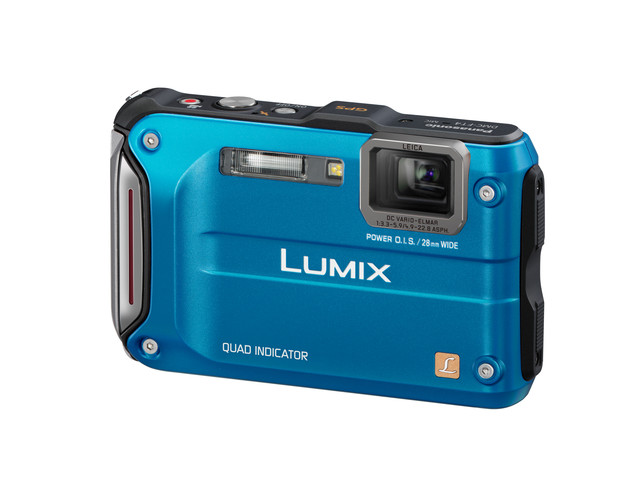 Great if you're on your travels. Not only is the Panasonic Lumix FT4 waterproof to 12m, it also offers a built in GPS, compass, altimeter and barometer.
As a camera, it's reliable and offers full HD movies as well as stills. The 4.6x optical zoom offers some flexibility to subjects too.
Best underwater camera for travellers
To be reviewed
Fujifilm FinePix XP170
£160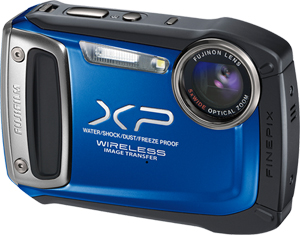 The Fujifilm FinePix XP170 is one of the cheaper underwater cameras on the market. Despite this, it still offers wireless image transfer, perfect for photographers on the go.
The built-in GPS is also impressive, as is the 1080p movie mode and 5 x optical zoom.
Best underwater camera for budget
To be reviewed