Nikon Coolpix P7700 review
White balance and colour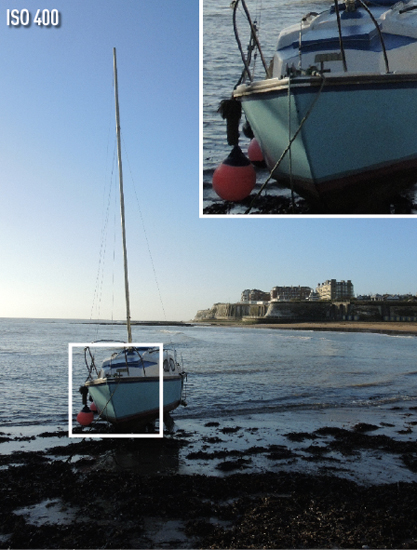 Image: Colours from the Nikon Coolpix P7700 are good, with blue skies nicely rendered
The colours produced by the Nikon Coolpix P7700 are very good, and I would think that most users will be happy to leave the camera set to its standard setting. While there are only a few image styles, I think most photographers will want to stick to one of the standard, neutral, vivid or monochrome styles that are on the camera. Each of the modes can be fine-tuned to taste, and there are two spaces for custom settings based on your own adjustments.
A selection of creative modes is also available, including creative monochrome, cross process, high key, low key, along with other colour modes. Some of these modes can also be modified, notably creative monochrome, which allows the level of grain and contrast to be adjusted. There is even a pseudo solarised effect that can be used in this setting.
I found no real issues with the various white-balance settings, including the AWB mode. Interestingly, there are actually two AWB settings: one that retains the warmth of tungsten lighting; and another that removes it. Usefully, both of these modes are accessed directly from the white-balance settings, without having to go into a submenu to select which of these AWB modes is used by default.