Canon PowerShot G15 review
Viewfinder, live view, LCD and video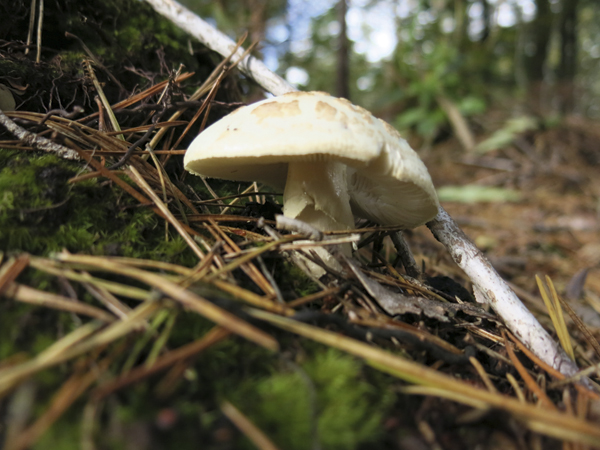 Image: Shot in macro mode with an f/1.8 aperture, this image was trickier to take than it would have been on the G12, due to the G15's lack of an articulated LCD screen
By including a fixed rear LCD screen, Canon seems to have given with one hand and taken with the other. The screen is now bigger than on previous models, measuring 3in compared to the 2.8in screen on the G12. Likewise, the resolution has also increased from 461,000 dots to an impressive 922,000. This makes a definite difference when reviewing images on screen, and is a good addition to the camera.
However, Canon has also reverted to a fixed screen, rather than the articulated vari-angle screens found on the G1 up to the G6, as well as the G11 and G12. The articulated screens are a popular feature, and one I have used a lot on previous G-series models, so it comes as a surprise that it has been removed. The advantage, of course, is that without the articulated mechanisms and extra housing required for the screen, the G15 can be made smaller than its predecessors while still incorporating a larger screen. It will be interesting to see what photographers make of this compromise, especially as the camera isnot significantly smaller than the G12.
Nikon has recently reduced the size of its latest G-series rival, the Coolpix P7700, by removing the optical viewfinder (OVF). This leaves Canon's new G15 as the only high-end compact camera to include one. However, the viewfinder has continued unchanged for some time now, and while it is useful on occasions, particularly in bright weather or for helping avoid camera shake, it is far from ideal.
The viewfinder is small and is coupled with the zoom, but at wider focal lengths the lens barrel obscures the view; there are very visible chromatic aberrations from it, and there is no information on display, so the user cannot tell which AF point is in use. So while having an optical viewfinder is nice, I do wonder how long it will be before Canon incorporates an electronic version, which would be much more suitable in this type of camera.
One of the main advantages of switching to a CMOS sensor is that it allows the G15 to record full HD, 1920x1080-pixel video footage at 24fps. Unlike the G12 and other earlier models, the G15 can also focus and zoom while footage is recording, making it much more useful. Video is saved as a .MOV file with H.264 encoding, and audio is recorded in stereo. For watching recorded movies back on a television, there is an HDMI port on the side of the camera.