Backchat

Send your thoughts or views (about 500 words) to 'Backchat', Amateur Photographer, Blue Fin Building 110 Southwark Street, London SE1 0SU or email with the subject heading 'Backchat'. Please include your full postal address with your submission.
If we publish your article in Amateur Photographer magazine we will pay you £50!

Letters

Share your views and opinions with fellow AP readers every week on the AP Letters pages.
If yours is chosen as Letter of the Week* you'll win a choice of a 8GB Fujifilm media card or a 20-roll pack of 36-exposure Fujifilm Superia ISO 200 35mm film.
Write to 'Letters', Amateur Photographer, Blue Fin Building, 110 Southwark Street, London SE1 0SU or email with the subject heading 'Letters'. Please include your full postal address with your submission and state your choice of prize - film, CompactFlash card or SDHC card.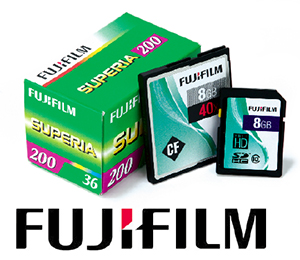 *NB: Prize applies to UK and EU residents only
Backchat


AP reader Darren Coulson despairs at the conflicting views when he tried to buy a camera

My wife loathes garlic, so woe betide anyone who gets too close to her after eating it. I love it, so life can get rather awkward. It's called freedom of choice, and it's something that applies to photography as much as anything.

Yet I never cease to be amazed at just how someone's opinion of a specific camera can be totally at odds with that of other photographers. Wishing to replace my recently stolen Nikon D90, I checked out a few online reviews of the Nikon D3200. The first almost had me reaching for my credit card. In the pros and cons department there were pros galore, yet, amazingly, not a single con. Wow, I thought, this must be one hell of a camera. Was it too good to be true?

I decided to read a few more reviews. Sure enough, there were some - by clearly dissatisfied D3200 owners - that totally rubbished the camera: poor-quality images, noise at high ISO settings, lousy autofocus when using live view, and a poor-resolution screen.

That first review was in a photo magazine (not AP). So how had it put the D3200 up on a pedestal while those disgruntled owners sounded like they wanted to boot theirs into touch? And how on earth are would-be buyers able to ascertain just who to believe! Common sense suggests a review by a professional photography journalist would be more reliable. But internet forums are frequented by people with an axe to grind after finding their choice of camera (or whatever) has failed to live up to their expectations.

Rather than the obligatory sample images that accompany magazine reviews, photographers airing their views on forums have had regular hands-on experience using their camera, so are their opinions more valid than those of a pro reviewer? Even more frustrating is reading a glowing camera review in a photo magazine, only to read one in another photo mag that contradicts it. My wife - ever the sensible one - suggested that if I fancied a Nikon D3200 I should just buy one and to hell with other people's opinions. The only one that truly counts is mine.

It seemed much more sensible than dithering over conflicting reviews. So I bought a D3200 and guess what? It's a classy piece of kit with which I'm more than satisfied. However, none of the reviews mentioned that the camera lacks a rule of thirds on-screen grid - a glaring omission in anyone's eyes. But it's great to have a camera primarily aimed at new DSLR users that is better specified than my once mighty Nikon D90. Its whopping 24-million-pixel sensor gives me super-sharp 20x13in prints without any resampling. I'm currently on the lookout for a powerful tele zoom. But I think I'll just try the simple approach of finding a photo dealer that will allow me a few test shots on my camera and take it from there. I couldn't face any more of those headache-inducing reviews.