Inbox - Letters
Share your views and opinions with fellow AP readers every week on the AP Inbox pages.
If yours letter is chosen as Letter of the Week* you'll win a great shockproof, waterproof and dustproof 5-Proof Technology 16GB Samsung Orange SDHC Plus memory card offering up to 48MB/sec transfer speed.

EVO 16MB SD card (Romantic Orange), Class 10, Grade 1 transfer speed with up to 48 MB/s

The EVO model boasts ultra-highspeed performance and is the preferred memory card for your smartphones,tablets, full HD (FHD) camcorders and digital single-lens reflex (DSLR) cameras. Its ultra-fast performance brings you improved data transfer of more photos and videos on your mobiledevices and high-resolution photo and video capturing on your cameras and camcorders.

The SD EVO offers support for photographers and people who need to capture split-second action shots and quickly transfer them to their PCs or other devices.

16GB 9,310 photos (8 megapixels) 4,410 photos (20 megapixels) 3,740 songs (MP3)
Write to 'Inbox', Amateur Photographer, Blue Fin Building, 110 Southwark Street, London SE1 0SU or email with the subject heading 'Letters'. Please include your full postal address with your submission.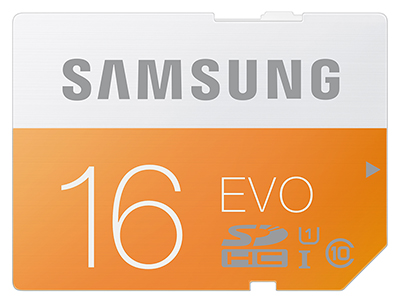 *NB: Prize applies to UK and EU residents only
Letter of the week - 14 June 2014


How low can you go?
When I first became interested in photography back in the late 1970s, I am sure that I recall film manufacturers producing film with an ISO as low as 25. My understanding at the time was that the lower the ISO, the better the quality of the image.

Having had a break from photography, I have in the past couple of years bought a digital camera and a couple of lenses. With my renewed interest in photography also comes a renewed interest in photography magazines, and it is good to see that AP is as informative as ever.

It seems that almost every week in your pages we are being introduced to more and more advanced digital cameras, with a standard ISO range typically in the region of 100-25,600, which is expandable, usually upwards, with figures in excess of ISO 400,000 now being quoted for some models.

Occasionally, the range also expands downwards, with some cameras being able to come down to ISO 50, but there does not seem to be any movement further than this.

Why are manufacturers not expanding to lower ISOs of 25 or even 10?

If this is something that is feasible, why don't manufacturers do it or, given the quality of sensors in today's modern digital cameras, would such low ISO options provide no real benefit?
Tony Holden, Stafford

The key to high image quality is capturing as many photons as possible. ISO ratings state how many photons are needed to produce a given brightness in an image, with a low ISO signifying that a given tone will result from the capture of more photons, thus usually producing a better quality image.
The other part of the equation is what proportion of the photons are not registered and thus not affecting the final image. The digital medium wastes a smaller proportion of photons than film does, so it can produce similar results with higher ISOs. Many manufacturers think that the results at ISO 100 are 'good enough' for most users, and photographers by and large seem to agree. There is little apparent demand for slower ISOs, although it is feasible to design sensors that will work at much lower ISOs.
Professor Bob Newman, photo-science consultant