Photo by Paul Harrison
Editor's Choice 22 March 2014

We feature a selection of your best pictures in Reader Spotlight every week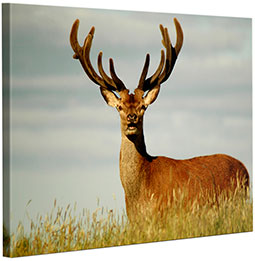 Published submissions will each receive £50 and every week the editor will pick his favourite image.

Submissions should contain no more than ten images, preferably on a similar theme.
The Editor's Choice wins a 16x24 inch canvas print (including shipping) worth £36.95 (UK and EU residents only).
Your picture will be printed onto a high-quality canvas with UV-resistant inks and mounted onto a sturdy wooden frame 1.2 inch thick. For HelloCanvas "each happiness of yesterday is a memory for tomorrow", and we think your best beloved picture deserves the best service. We are reknowned for our attention to details and dedicated team.

http://www.hellocanvas.co.uk
Submitting your pictures
There are two ways you can contact us with your images. If you are sending a CD of high-res images, transparencies or slides by post, you will need to fill in a >submission form< and also include a contact sheet. Please don't forget to include a telephone number, address and email address so we can contact you. Digital files sent in on CD should be saved in a Photoshop-compatible format, such as JPEG or TIFF. Each RGB image should be a minimum of 2480 pixels along its longest length. We would recommend that transparencies are sent without glass mounts and posted via Special Delivery. For transparencies, prints or discs to be returned you must include a stamped addressed envelope with sufficient postage.
Please send postal submissions to:
AP Picture Desk
Amateur Photographer
IPC Media, Blue Fin Building
110 Southwark Street
London
SE1 0SU

Tel 020 3148 4121/4138
You can also send no more than ten low-res images to us on email. Each image should be 800 pixels along its longest length. Please include your full name, telephone number and address in the body of the email. We will contact you for high-res versions if your images are suitable for the Reader Spotlight pages. Email appicturedesk@ipcmedia.com
And finally.. Every week, the image awarded Editor's Choice will appear on the Reader Spotlight webpage with a link to the reader's website (if relevant) and the Readers Spotlight Album where you can view both the Editor's Choice and other published Spotlight pictures. So, with more ways to send your pictures to us and the chance for exposure not only in the magazine but also on the AP website, what are you waiting for? Send us your images!